Unfortunately, on your way to a successful dating with Russian and Ukrainian ladies through web site you could meet romance scammers. They are fraudsters who create a fake profile with fictional name, date of birth and other fake personal data.
Romance scammers could steal personal data and pictures of real people that couldn't find such a fraud because they don't often use internet. You need to clearly understand that you could be suffered from romance scam both in real life either via Internet as well. Let us share how to avoid romance scammers in the next article.
A romance scam is a fraud that is a common spread in the sphere of online dating. They could use all information that they obtained from speaking with you. You know what these people need. That may be your data or receiving gifts from you. Such people could ask you for changing online dating web site to a more private channel, such as a Facebook profile, phone, or e-mail.
These men and women do all their best to gain your trust and show you their extra strong interest in you; they could even send you a present. Their main purpose is to build a strong relationship with you and to push you to an idea that you've found your lifetime romance story.
Learning to detect romance scams
There a lot of internet romance scams typical stories that could happen with you as well, if you won't be careful. So, please be acknowledged of red flags.
A person proposes you to change an online dating web site to some private chat through social networks or email.
Check their profile on the online dating website or their Facebook profile. A person could say you that she or he is from the USA, but his English level shows you where this person is from.
When thinking that they got your trust, these people start to share with you various stories about life, salary, and a lot of relatives who need treatment.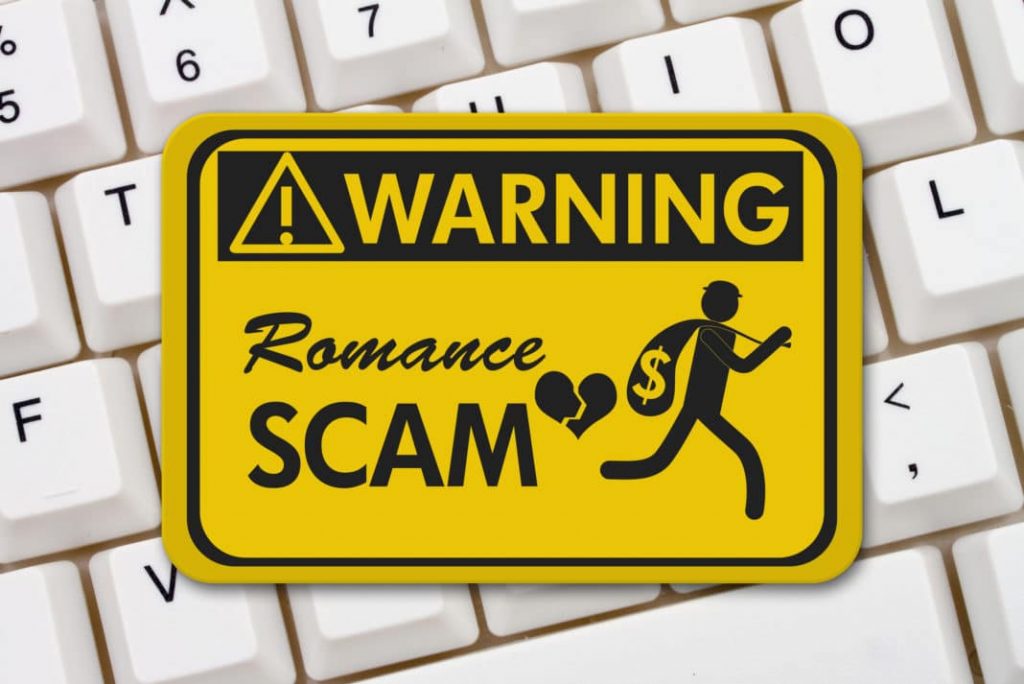 Be secured
Don't send money to your collocutor if you've never met him or her before offline.
It's better to meet in person and only then trust your strong emotions to the person.
Pay attention to details

. It is important how your partner writes, what she tells you.

All personal data should be private.
Be careful with all requests of money or bank account data; don't share online such important information with anybody you don't know personally.
How the marriage agency UaDreams fights against romance scammers?
Our agency UaDreams is using the Anti-Scam program for helping our members to avoid being scammed. We pay particular attention to protection of all personal data of members of UaDreams (from both sides). So, please, follow our advice.
At first, we suggest exchanging personal data with your lady after your first meeting in order to avoid scam. That is why your first date has to take place in the presence of UaDreams employees. This is the way our agency provides you a guarantee of a safe first meeting without any romance scam with your Russian or Ukrainian lady.
Secondly, would you like to support your lady? Do you think about sending money? When you know the lady pretty well and you are dating that's fine. At the same time, at the very beginning of your relationships, it's better to send a present via the website. The UaDreams policy is dedicated to support of using of the anti-scam program because the safety of our clients is above all for us. We provide cross-checking of all ladies, those profiles are registered through our web site. If a woman asks you about financial support, please, contact us through the "Contact Us" form. Provide us with the information that is proving romance scam or scamming intention and we will clarify this situation and take appropriate measures if your information is confirmed.